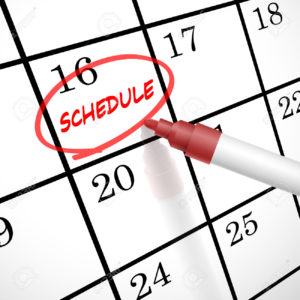 Here is a rundown on the latest for The Liberty Challenge Games Friday June 14:
*Tentative Game Day Schedule. Check back Thursday June 13 for final confirmed schedule!
GAME DAY JUNE 14 AT COLUMBIA UNIVERSITY ROBERT KRAFT STADIUM

SCHEDULE
3:00PM ALL VOLUNTEERS SHOULD ARRIVE FOR SETUP
6:00PM Opening Ceremony Starts
Games Follow Immediately
Main Field
6:30pm – 12U
7:30pm – 13U
8:30pm – 14U
9:30pm – 11U
Field 2
7:00pm – 8U
8:00pm – 9U
9:00pm – 10U
> News12, Newsday, NY Times, Under the Radar, Youth1, and LISportsNet have been invited to cover the event.
> Varsity football coaches have been invited to attend the games. This includes local private schools, and all of the public schools.
> The Flag Day Salute to Service opening ceremony will include a keynote speaker, branches of the Military, Firemen, Police, local dignitaries, Boy Scouts, Girl Scouts, and all of the teams playing.
> The opening ceremony and all 7 games will be broadcast LIVE on World Wide Sports Radio Network. You will be able to watch or listen to the games on Facebook Live, Periscope, TuneIn, and over a dozen other media outlets. Throughout the day the hosts will be calling the games, as well as interviewing various guests on the show.
> The New York Jets will be running the Fan Fair.
> Marc Negrin will be heading up full teams of Varsity referees officiating each game.
> Some of the games will be called by high school announcers.
> The LIU Football players have volunteered to work with the players and families at the event.
> BATTLE SPORTS will have an extreme football station set up.
> There will a full team of doctors, and athletic trainers to look after players during the games and stretch/ice them afterward.
> Game Day apparel will be on sale.
> Admission at the gate for everyone except players and kids under 5 is $10 each.
> There will be some great raffles at the event for our 2019 fundraiser and a 50/50 raffle.
> PRE-PURCHASE Game day videos, highlights, and photos. Link will be up here soon for pre-orders!
ANYONE FROM THE PUBLIC WISHING TO VOLUNTEER, PLEASE REPORT TO ROBERT KRAFT STADIUM AT 3:00PM AND CHECK IN WITH STELLA, THE CHAIRWOMAN OF THE GAME.